Utah artists Silvia & Paul Davis recently received the Utah Governor's Mansion Award from Governor Gary Herbert. This award is unique because the Governor and First Lady select the honorees.
The Governor's Mansion Foundation and the Artist Series Committee were established by Governor Leavitt after the fire at the Mansion in the 1990's. It was created to restore and maintain the Mansion and its furnishings, while recognizing deserving Utah artists.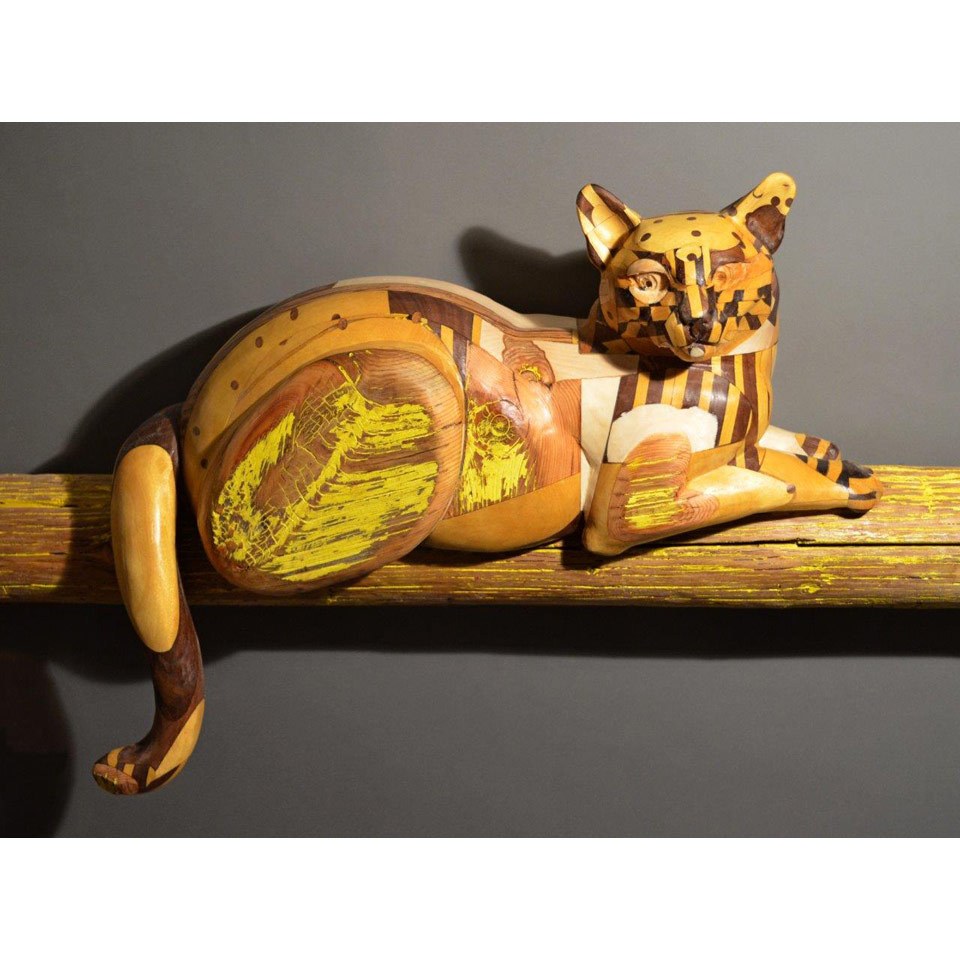 From a very young age Silvia was building things. "Whatever I could get my hands on, mud, sticks, sand, paper, pencils, whatever. When I went to art school I thought I would get into drawing but quickly realized I was a sculptor". In the 1980's Silvia set up a studio in an abandoned warehouse in downtown Salt Lake City and began building her skills as a sculptor. "My mind works best with wood, the limitations and rigidity allow me to make clear, decisive decisions with the material". Silvia says her work involves adding and subtracting, slicing pieces in half, turning them around and recombining them. "There's a sense that you are fumbling around in the dark, it's challenging but also exciting- you don't know how things will evolve. Working this way I can allow color, pattern proportion and expression to evolve simultaneously from the inside out. As a young artist, I would take a block and be afraid about making a mistake. I'm allowing failure to participate. There's a kind of trust that things will come back."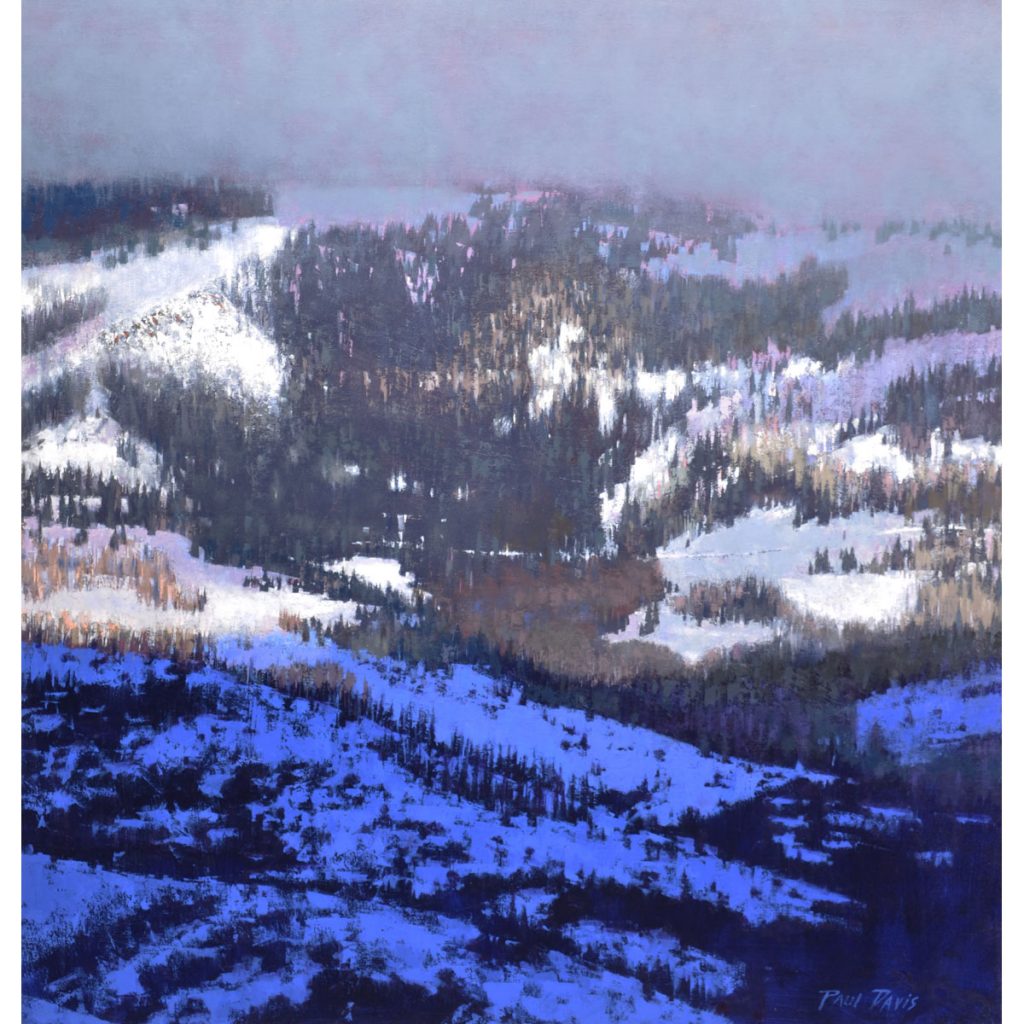 Paul moved to Utah in 1976 after graduate work at Boston University. It was during a spur of the moment trip across the country that he first visited Utah. "It blew me away" he said. "Somebody told me about a job opening in figurative drawing at the University of Utah, I took the job and never looked back." Initially Paul intended to paint landscapes, but for many years his emphasis was the figure. "I continued to do landscape painting, but couldn't really see how to paint Utah as it was so majestic. I couldn't find a way that was acceptable to me". Moving to the small town of Teasdale in Southern Utah helped, and about ten years ago his work began to emphasize landscapes. "From our house we hike for an hour to an hour and a half every day. You don't just drive somewhere and hope the light bulb will come on. Instead it slowly worked its way into my mind in a way that I really like, very slowly. Paul says there are certain things that he and Silvia share in their work "A kind of process of layering and destruction much like the landscape itself. Coming into being and then eroding, it's not a one shot deal".