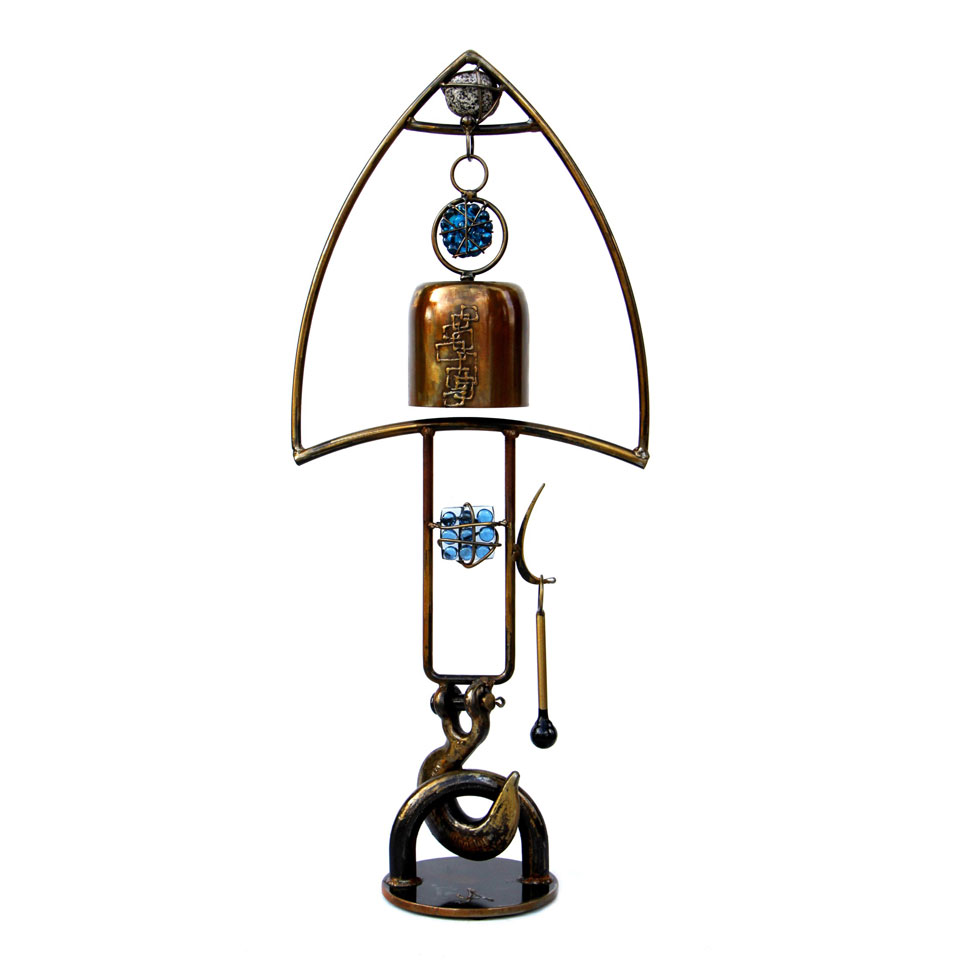 We are excited to announce local bell maker Doug Adams will be in the gallery all weekend during the 50th annual Park City Kimball Arts Festival, August 2-4. Along with many new pieces by Doug, his wife Dianne & their son Ryan will be exhibiting their work. Meet the artists Friday from 6-9 pm, Saturday & Sunday from 11-6 pm. Diane is a talented artist who works with mixed media, oil, acrylic and glass but has found water color to be her medium of choice. Her beautiful glass work can be seen in most of Doug's creations. Their son, Ryan, has been exposed to art since day one first painting with his mom and then learning to weld with his dad when he was 11.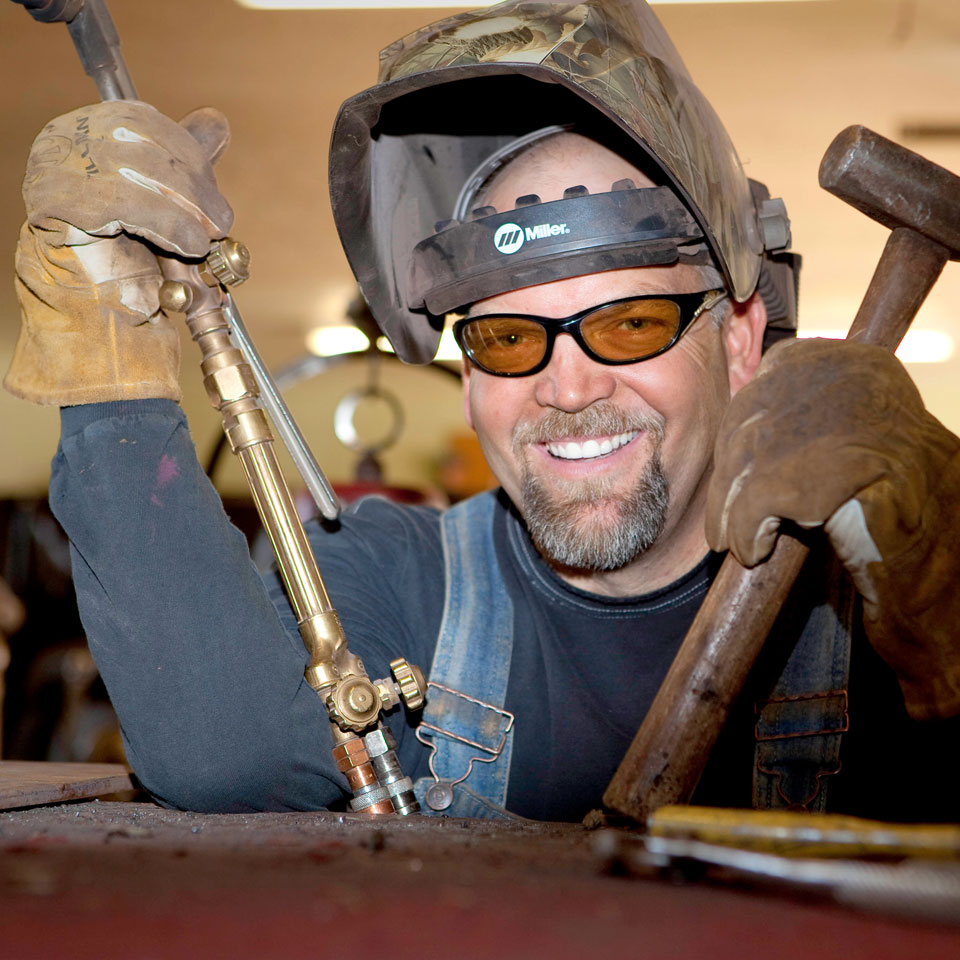 Doug spent nearly 30 years working for Nucor steel. It was there he first came up the the idea of making sculpture when he found a half of a cylinder lying in the scrapyard and struck it with a wrench. The sound was beautiful and he knew he wanted to take it home and make a bell for his yard. 20 years later, when he & Dianne began dating she saw the bell in his yard and encouraged him to start making bells for others to enjoy. Doug often stayed late after work creating his first pieces, while simple & rustic they had the signature design elements that are the basis for the elaborate bells he makes today.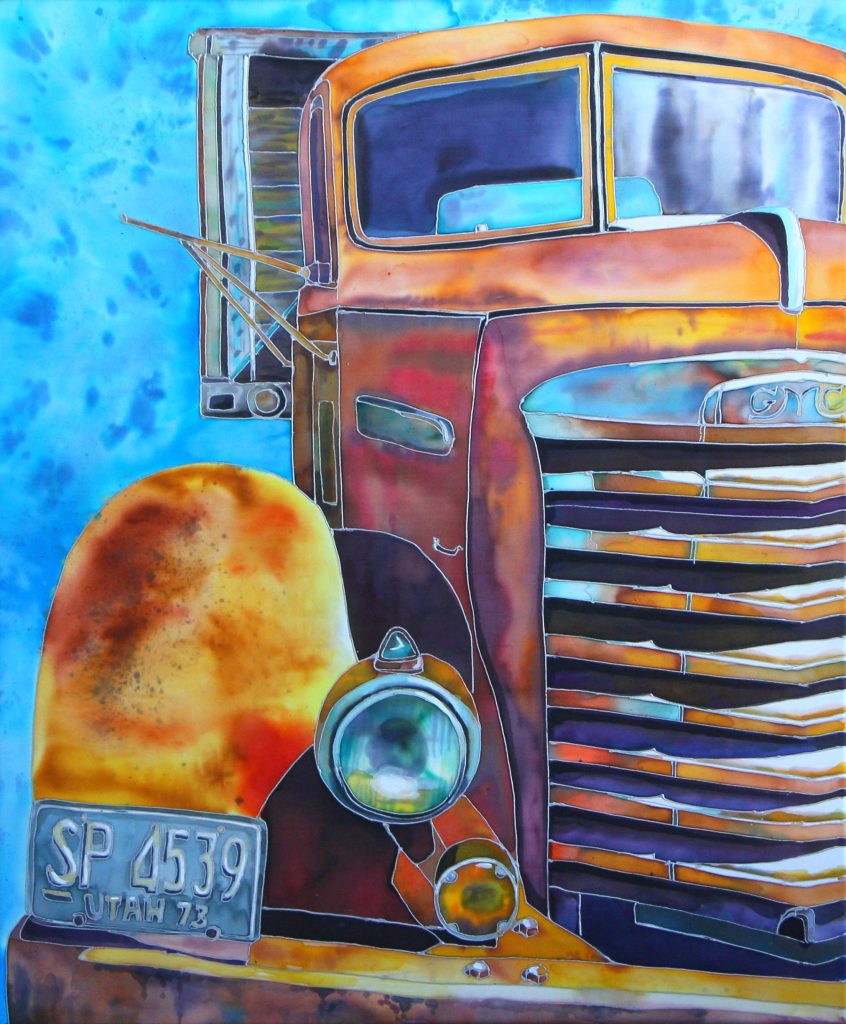 Dianne's "GMC", ink on silk with resin.
Ryan's metal flowers.
In celebration of the 50th anniversary of the Park City Kimball Arts Festival, they are freeing the Fest for those who call Summit County home. If your primary residence is located in Summit County, Utah and you have a valid, government-issued photo ID to prove this (driver's license, student ID, passport, etc), then admission is free for you all weekend long. See the website for details https://parkcitykimballartsfestival.org