Maybe it's nostalgia, maybe it's the development of the landscape with little concern for urban planning, maybe it's a little of both, but the draw of urban realism in art cannot be denied. James Randle's paintings evoke a sense of history in places that once were bustling with life and are now remnants left for observers to imagine what their stories might be.
Born in Salt Lake City, Utah James earned a Bachelors of Fine Arts degree from the University of Utah in the winter of 2005. Below is a Q & A with the artist: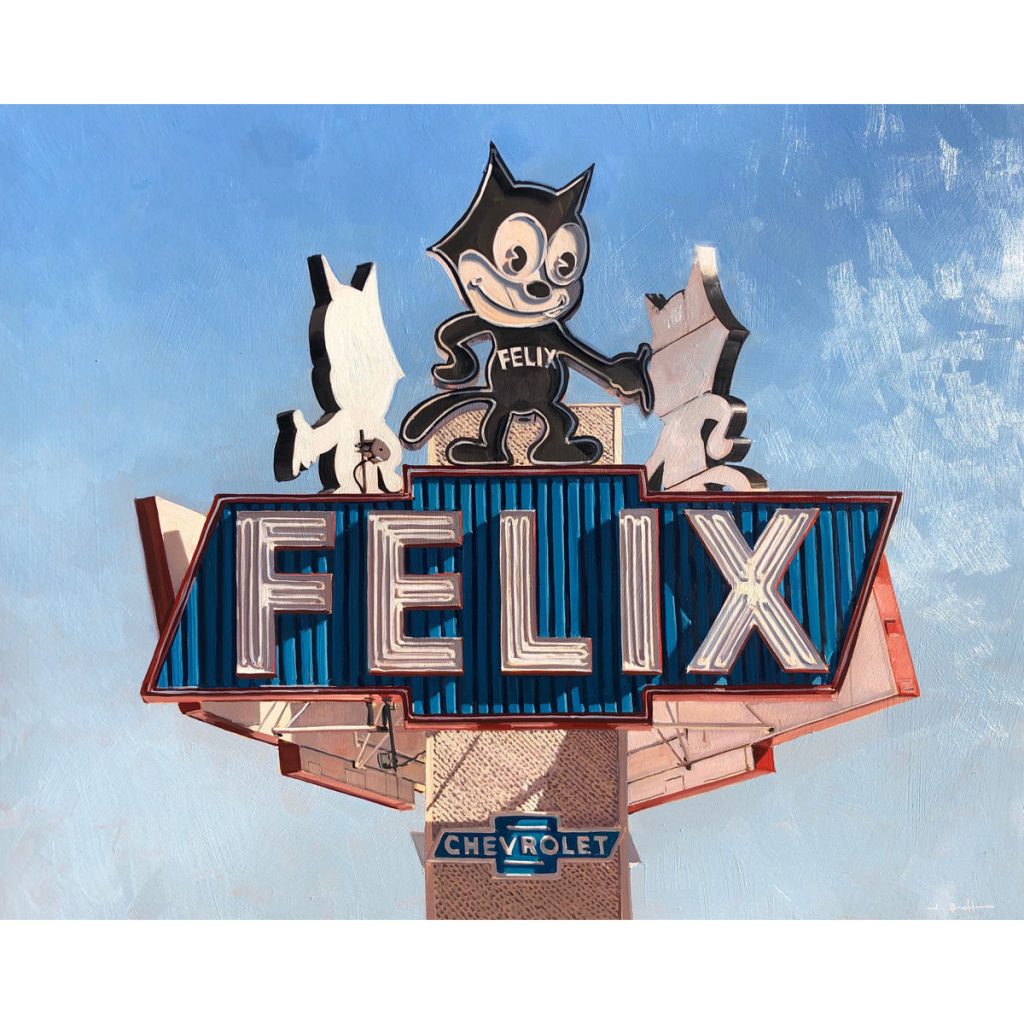 Why urban realism as a subject matter?
I have always been interested in the man made aspect of the landscape. As a young artist I always would draw cars, airplanes, made up cities or try and copy Frank Lloyd Wright renderings. While in college my interest in industrial subjects continued and as I traveled more, my inspirations expanded. Most of my earlier work focused on places where I spent my time, Salt Lake City, New York, Chicago and San Francisco. I continued to paint solely cityscapes for about eight years, until I moved to Phoenix, Arizona. Living in the desert has given me a new perspective on my work. Now I use old signs, abandoned buildings and old vehicles as inspiration as they surround my daily life.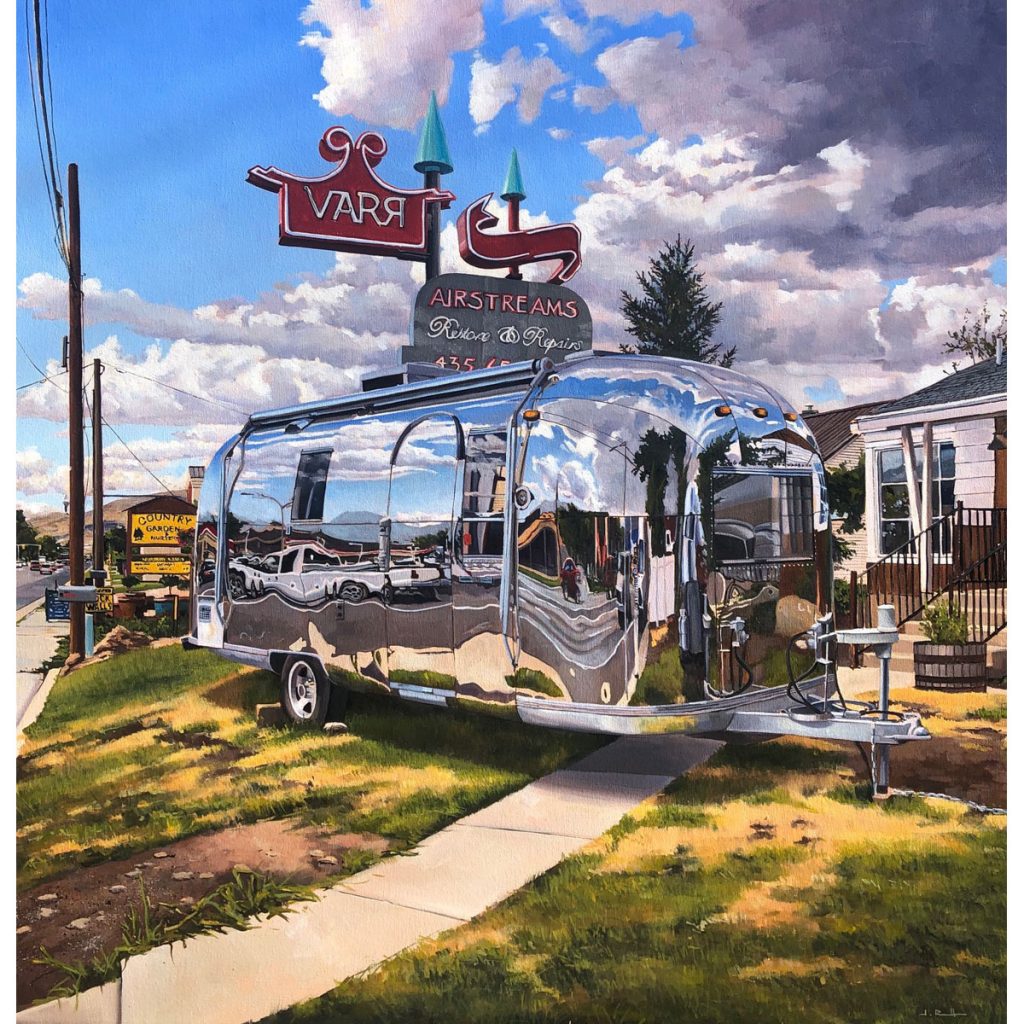 What is the draw of urban realism?
In my current work I am drawn to the history of change in the southwest. Everyone who sees my work has a different feel or memory when they see my work. For instance when I see an old gas station or abandoned motel I think of families on a road trip in the sixties. Not many people had the luxury of flying back then, so to have a motel for a family to stay in halfway through the trip was a must. Now cars get better gas mileage and are faster, planes are much more accessible, so this has made it harder for the small gas station or old motel to stay in business. You can see history eroding on the side of the highway as there isn't much need to raze any of the structures. The decay and the history are definitely an inspiration in my work!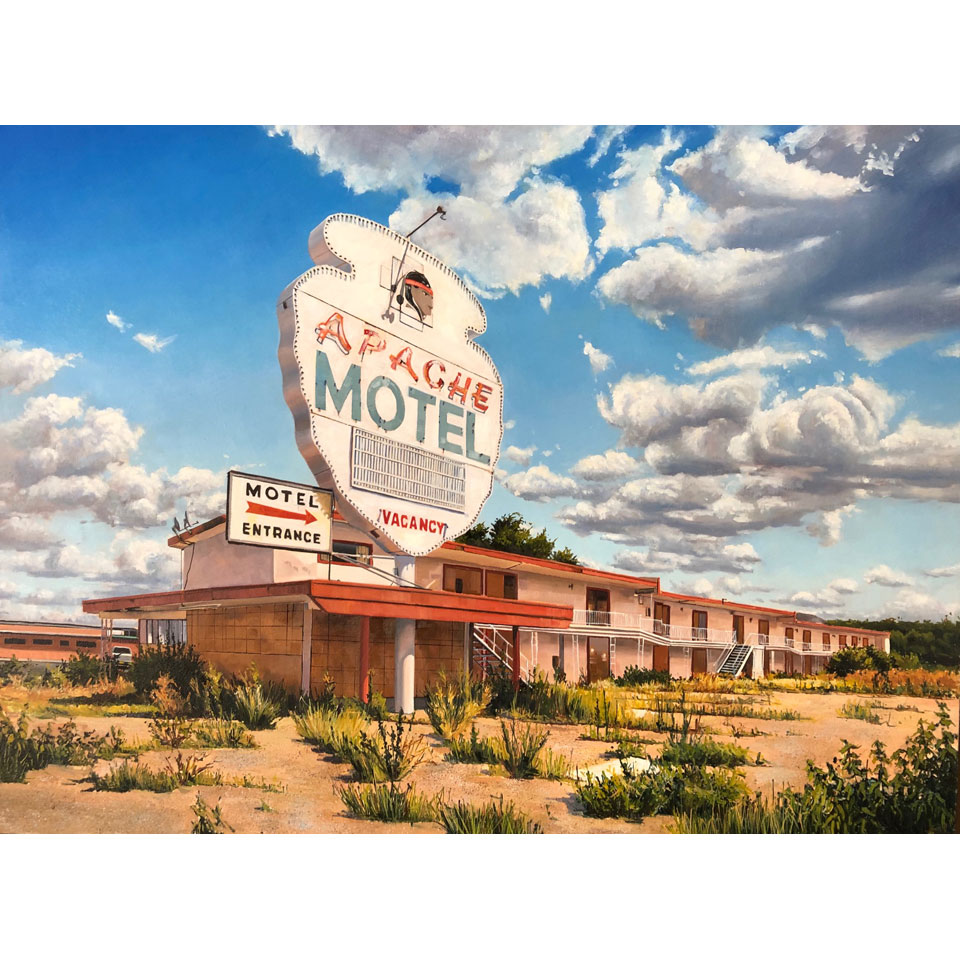 How did you develop your style as a painter?
I had a pretty traditional education at the University of Utah. My style actually started a lot more loose and open. I never really sought to develop such a realistic style in my work, it just manifested itself slowly over the last ten years. I would imagine it will continue to evolve over the next ten years as well. As for my process I normally start with sketches and photos generally shot on my iPhone. I find that using lower quality photos allows me to be less invested in the photo and more on creating a good painting. In most of my compositions I will use several different photos and sketches to create a more complex composition. My paintings start with a tonal underpainting with burnt sienna, kind of a reddish brown, and then I slowly start to bring the painting to life with several layers of color. This can take quite a long time as my work is very detailed.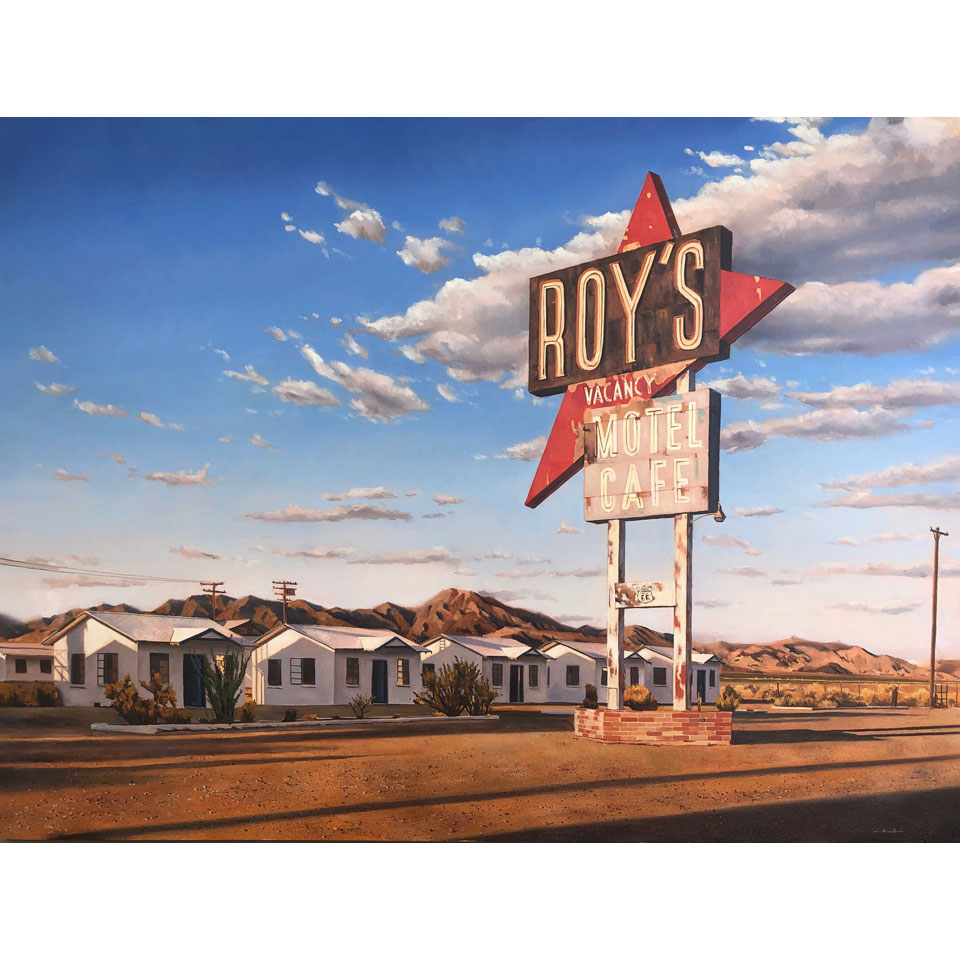 Why do you think your paintings appeal to buyers?
I believe that people can relate to the subject matter, which gives them a sense of place or nostalgia. I also think the time spent and the quality of the work will always draw an art collector to my paintings.
James Randle