Russian illustrator Nikita Golubev aka Pro Boy Nick uses dirt found on trucks and vans to draw incredible, if short lived, artworks.  The dusty and polluted streets of Moscow have created canvases for this artist. He considers it a form of environmental art as Moscow is extremely polluted and covered in soot and grime for 5 months out of the year.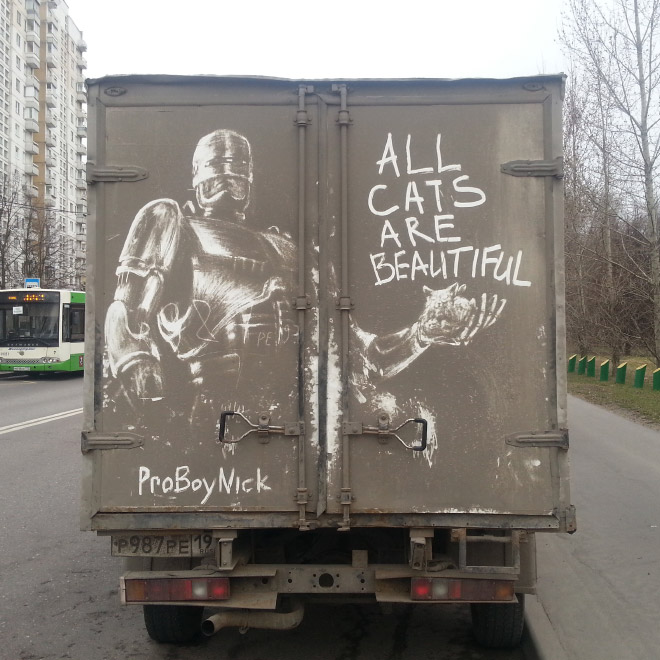 Using a gloved hand, Nikita creates a new kind of street art which is being called reverse graffiti. Although the work is temporary and will be washed away with the first rain, the artist preserves his work in photographs which he posts on his instagram proboynick which currently has 83.3 k followers.
He likens his work to a carrier pigeon as it gets carried around the city. His favorite drawings are those he did of Robocop, one with a cat that states "All cats are beautiful" and one with a dead Robocop lying on the side of a semi truck.